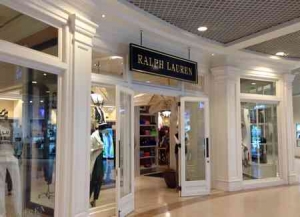 There are occ
asions when the weather is just too 'weathering' in Tel Aviv and it is impossible to jump in and out of shops without feeling super sticky and in need of yet another cool shower! For the
serious shopper
, the only solution to limit sun exposure and the constant clamminess that prevents you trying on those fitted garments that you otherwise like to, is a shopping mall. There are many shopping malls or centers in Tel Aviv. All are air-conditioned and most cover the essential requirements, including food outlets,
health juice bars
and more. However, when I am traipsing around one of these with family in tow an extended variety is needed to suit all ages and tastes and temperaments! I like to be in surroundings which are aesthetically pleasing, with outlets trading in items that I can afford and those I wish I could afford (to give me something to aim for) and a fast food selection that doesn't make me gag!
From my kids point of view, th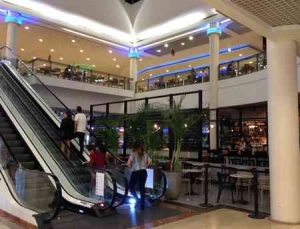 ey are suckers for specific shops, brands that brainwash generations, footwear with iconic log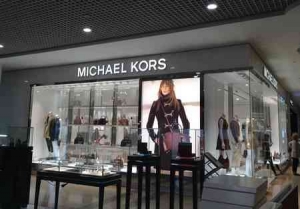 os and clothes to be seen in but within budget! (I can never quite figure out if that means my budget or theirs). Mother pressure against peer pressure is the real competition..  So we go to Ramat Aviv Mall which usually succeeds in fulfilling  most requirements and  ensures that I get a decent cup of coffee!
Ramat Aviv shopping Mall, is located in the affluent northern part of Tel Aviv, a short journey from the center. Although somewhat smaller than some of the other shopping arenas in Tel Aviv, it has a luxurious feel including wide walkways with pleasant seating posts, roomy elevators and well situated escalators. It is modern and comfortably planned for an agreeable shopping experience.
There are approximately 140 stores ranging from inexpensive to extremely expensive. The Mall offers the best of Israeli design, be it in clothing, accessories or jewelry and some of the most enviable International brands, Louis Vuitton, Michael Kors, Calvin Klein, Ralph Lauren. Other more affordable names include French Connection, Top Shop, Bershka,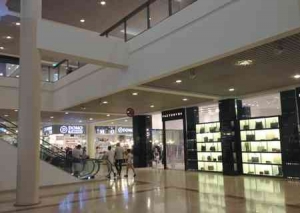 Zara, Diesel, Booby Brown- the list g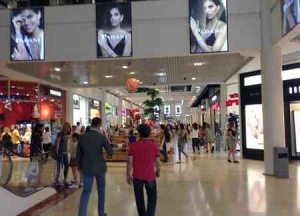 oes on…
There is also a large pharmacy, selling pills, potions and perfumes. Kiosks touting, scrumptious
bakery,
blended juices and colorful candy and popular cafes compete with a large food court on the upper floor serving dishes such as sushi, shawarma as well as Mac Donalds!
As one of the more successful malls in Tel Aviv I suggest you hit it for a visit and indulge in some without feeling like you are wearing thermals….
 ♥Ramat Aviv Mall
Address : 40,Einstein St. Ramat Aviv
Opening Hours : Sun – Thurs:09:30 – 21:30
Frid: 08:00- 16:00
Sat night: 1 hr from end Shabbat – 23:00
Other info : Underground Parking