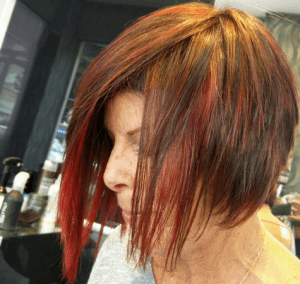 One of the outings  I most missed in lockdown was a visit to the Best Hair Salon in Tel Aviv!  Nothing makes one feel better than having your hair done in a lovely environment by a professional. I am blessed to have such a talented hairdresser ,  hailing from the Best Hair Salon in Tel Aviv. I've said it before but I must give respect to his immense creativity, patience and the ability to take me from Corona hair crisis to a coronation crowing glory! Transforming my locks from knotty nettles to carefree curls and highlighting my hair so I look naturally sun kissed and not stage struck!  In the Best Hair Salon in Tel Aviv  I'm always delighted at my own appearance in the non pink tinted mirrors. It sounds vain but who cares, especially in our current situation.  When I  look really great after a visit to the hairdresser it lifts my mood and outlook to a higher and  more positive level. Most women and men that 'do' will certainly experience  an elevated self awareness and will definitely preen and almost purr at what is reflected back at them!
I have experienced many Hair Salons during my years in a good few well known cities and in a few continents. I have been coiffed by the famous, trimmed by the infamous and sometimes devastated by a "Freddy Krueger" of the profession!  That's the reason that salons are generally recommended. The secret community of super stylists in every city are passed on by word of mouth and even from generation to generation.
In my case, my forever hairdresser in Tel Aviv is one of the owners of the  ID Identity Hair Salon.  The place is very special, designed with a vintage vibe located in a central position at 146 Ben Yehuda Street, Tel Aviv. The salon has an entrancing façade, a wonderful eclectic interior, art, ceramics and vintage pieces.  The atmosphere is relaxed, friendly and very professional. Sit at the bar have a coffee or glass of something stronger while you wait. Relax by the display area in comfy leather armchairs and browse through the library of  books. As experienced stylists, cutters and colorists,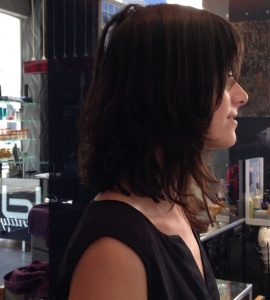 partners David and Itzak are a super skil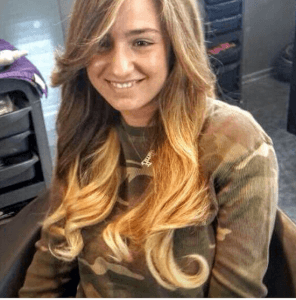 led pair who take everything in their stride whilst recreating a more attractive you!
With hands of true masters and artists at their craft, they can transform the limpest hair into a stylish swish of red carpet glam or scissor through an unruly bush to reveal the beauty within. With their superb cutting, creative coloring, highlighting, tinting and blow drying  I am always astonished at the magic they perform to reinvent a person from plain to perfect! I  personally adore my hairdresser and am always delighted at the outcome after a visit to the salon.
Language is no problem. Hebrew, English & French are spoken fluently.
ID Identity Hair Salon's
loyal client base come from all over the country and many of those from North America & Europe who have emigrated to Israel during recent years. There is always a constant stream of people from abroad. Many of these visitors have heard about the salon from satisfied friends or family and become themselves "regulars" when holidaying in
Tel Aviv
.
146 Ben Yehuda Street,
Tel-Aviv
Tel: +972-3-5228777