In this post, it is my intention to give you Tel Aviv Tips that will make your vacation or business trip even more enjoyable in the city!
Tel Aviv is a bustling city and you don't always know where to go to get your cell phone fixed, a stain on your shirt removed, or your hair styled. Plus what about transportation? How do you get to ride on the mini buses or use a city bike? I have attempted to cover a few of these questions but if you have more do ask!
Don't forget to look through the Food/Drink posts for the best places to indulge in great Tel Aviv cuisine, streetfood, coffee or a delightful drink. Catch up on the latest museums, galleries & exhibitions in Art/Culture . Find the best areas to shop & styles to be had, in Shopping/Style . Should you like to learn a little history, hear some amusing stories then check out Tour Tel Aviv  Finally, do support our young talented people by reading Designers or buy something from their collections by going to the Sweet Tel Aviv Shop
Please feel free to contact me if you have any particular questions, I will be happy to try to help. I would love it too if you have any tips of your own about Tel Aviv that I can share with other readers. Just add them to the contact form below so I can publish them. Sweetly at your service!
[/fusion_builder_column_inner]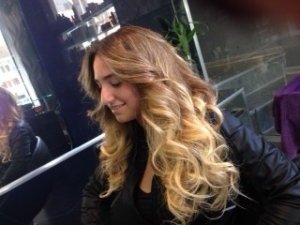 Sweet Tip- Hair Styling

If you should need to wash, blow dry or restyle your hair whilst on holiday and need a salon you can trust to ensure that you will come out looking wonderful then go to ID Identity. The owners are very professional and as talented as any of the famous salons in Europe or North America. Do check out my post on this salon  Best Hair Stylists in Tel Aviv  Address: 131 Ben Yehuda Street  Tel:+972-35228777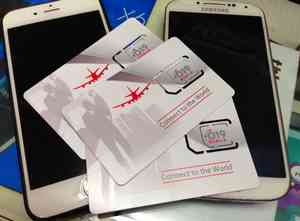 Sweet Tip- Best Sim Card/ Cellular/ Technical Service
Want to stay in touch with friends & family, reserve restaurants etc? You will definitely need a Simcard. 4 Play supplies the cheapest Simcards in Israel at a price of 50 NIS per month for local calls & SMS, plus 5g of WiFi, so you get to report home!  Even a special phone plug that needs a specific adaptor or a problem with your cell can be dealt with easily in this store. The owner Chen, is a Sweet guy who is patient, helpful and speaks your language! Address: 135 Ben Yehuda Street.  Tel:  +9723-54-66668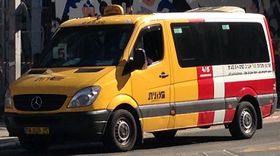 Sweet Tip- Mini Buses

A fun, convenient and very inexpensive way to travel in the City center is by mini bus. There are two routes, No:5 which travels along Dizengoff Street from the north and terminates at the Central station and No:4
travels on Ben Yehuda and Alleby Streets until the central station. Both go the the junction connecting Rothschild Boulevard. The Sweet thing about mini buses is that you can ask the driver to drop you off wherever you like along the routes and, flag them down in the same fashion, (no waiting at bus stops). That way, you get to jump off any time you see something worth walking for!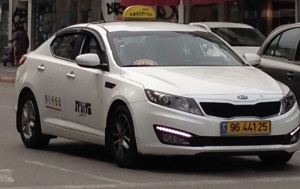 Sweet Tip – Best Taxi Service
If  you want to use the least expensive taxi service for your return journey to the airport then I suggest you use Hadar Taxi ,who are the official taxi service from Ben Gurion Airport. They charge approximately 20% less than local taxis companies. (Charge Apprx NIS115) Tel:  +9723-9711103
Sweet Tip- Dry Cleaning

If you should need to dry clean a garment with speed and efficiency at a place you can trust to do the job well, then I would suggest using Vit-Sec.  The  owner and staff are pleasant and helpful but more importantly the service is professional (which of course comes at a price) Address : 114 Dizengoff Street.  Tel:+9723-5275550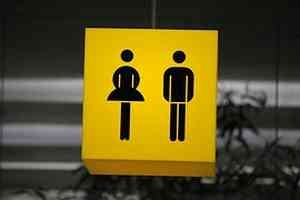 Sweet Tip – Public Restrooms
I know this subject is a little delicate but it is vital. In Tel Aviv there are restrooms in most public places, the beach, parks, shopping centers. However if you are not in a "position" to wait, do find the nearest cafe and ask nicely to use theirs. I have never been refused!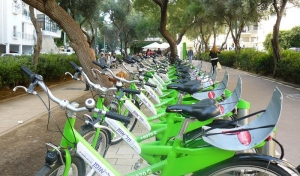 Sweet Tip- City Bicycles
If you like to tour at a more leisurely pace and have good stamina then perhaps a bicycle ride is for you.
City bicycles are available from stands on every major boulevard and can be rented by using your credit card via the machine next to the cycle station. The cost is under 20 NIS per day, so worth the investment.
Don't forget to wear a helmet!
Recent Comments & New Tips from Readers
Love to hear from you, Contact Me: