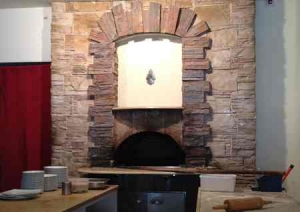 I am partial to food whatever the cuisine. I have learned to appreciate the fusion between East & West but occasionally hanker after that authentic Oriental kitchen that I didn't grow up with! Today "over kneading" several possibilities my man sweetly suggested that Turkish tuck would be a good comp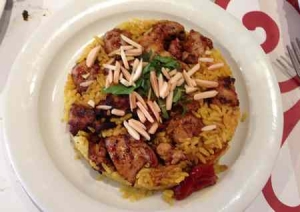 romise. Diva darling who am I to argue?  So without further ado we set sights towards Pasha a renown Turkish restaurant in Tel Aviv with a brick taboun oven, plenty of proteins, calorific carbs and with Kosher stamp! .
Pasha is situated in Ha'Arbaa Street, a street boasting a variety of  eateries and is virtually opposite the Cinematheque (so watch a Turkish movie, do a belly wiggle and work up an appetite all at the same time…) The exterior not unlike the other restaurants along side, is nothing but a large window peeping into the spacious but simple interior. The only memorable bit about the decor is the entrance where the floor has a 'walkway'  tiled  with colorful mosaic patterned ceramics resembling a bygone time and is nothing as spectatular as walking the Red carpet!  Imbedded in the plain walls are alcoves displaying the odd nargile (Turkish water smoking pipe) or an item of the same ethic value. Wooden chairs and tables comfortable enough and, depending on where you are sitting give view to the stooled well stocked bar. The magical taboun oven with its exposed brick surround  is at the end of the walkway hidden behind a large serving bar.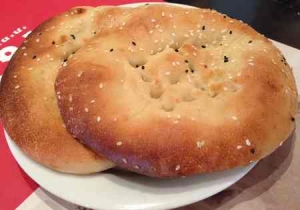 With all that said, the food is truly a Turkish delight :). The menu is heavily based on meat or poultry with a small selection of fish and veggie dishes, many with names I couldn't actualy pronounce. Sweet man and I on the verge of starvation were really 'delighted' when we were served with meze prior to our ord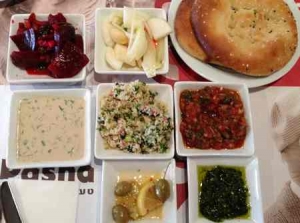 er. This consisted of small dishes containing  crunchy tomato & onion dip, pickled kohlrabi, fennel & celery , thin tahini, bulgar wheat salad, lemon spiced green olives, beetroot salad and Zchug, a green mega spicy mixture that can burn paint of furniture!  This together with two freshly baked fairly fat pita breads straight from the taboun oven staved off hunger 'til the first course arrived.
We opted to share dishes – a frequent occurrence in my marriage, so we chose the authentic food of this kosher Tel Aviv establishment.  For first course we ordered  Kubbeh Hamusta, a semolina dough filled with succulent minced beef cooked in a gravy of beetroot leaves and celery plus Lachma Joun- thin Turkish pita topped with beef, tomatos & red onion ( like a healthy pizza).  Just in case we should leave feeling hungry, for main we ordered equally filling dishes. A saffron rice dish with spring chicken pieces ( Chicken Maalouba) and grilled lamb kebabs with roasted veg. All were delicious especially the lamb kebabs which were tender, flavorful,  lean and grilled to perfection. The essence of the cooking in this restaurant is the taboun oven. It is not only used for the obvious pita breads and dough based dishes but al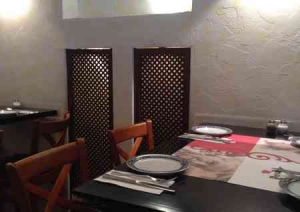 so for meat , chicken or fish dishes such as we selected for main course. The oven enhances the natural flavors whilst adding  unique smokiness.
Pasha offer sweet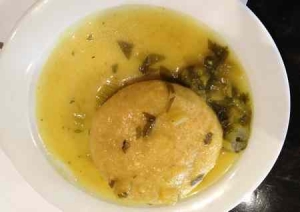 desserts such as a Halva ice cream, but as we are supposed to be counting calories and cutting out sugars we gave pudding a miss, this time..
A sweet Ottoman experience!
8, HaArbaa St.
Tel: +9723-5617778
Prices – Main course from 70 NIS upwards
Kosher