As a visitor to Tel Aviv whether from abroad or another city the last thing you want to do on a gorgeous dry bright day is shop in a mall or center. With the heat on your back and and rays of the sun to cheer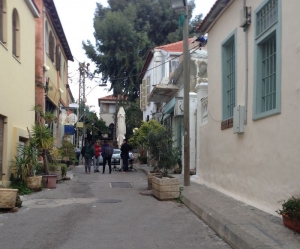 your mood there is nowhere more suitable than Neve Tzedek.
N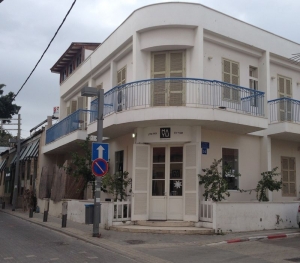 eve Tzedek is a neighborhood in a great location, close to the beach and the White city (referring to the Bauhaus or 1930 architecture in Rothschild area ). It was one of the first settlements of the city outside of Jaffa, housing an impoverished community. During the years the the area was sadly forgotten and badly neglected until some investors realized the potential of the place and rapidly started to buy up properties causing the prices to sky rocket. It has now become the affluent "old world village" within Tel Aviv.
There are many charming features in this established neighborhood. To begin with, the amazing buildings, old structures in their original but age worn form, new bijou houses and smart apartments (most in keeping with the surroundings) and renovated buildings, generally beautifully executed. Many of the properties, where once the poorer citizens of the city resided have undergone full restoration and have been transformed back to their former glory with the inclusion of some modern twists.  Once a shabby district these sympathetic renovations and the paved or stone walk ways have raised the profile of the area and attracted new residents and many small businesses. The shop  facades often quaint or arty compliment the " village" surroundings.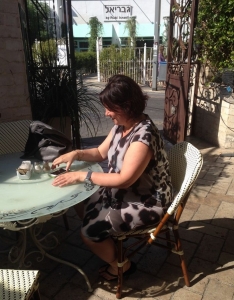 Shopping is delightful, boutique shops selling Israeli designed clothing, accessories and unique jewelery, home-ware havens with must have items , specialist imports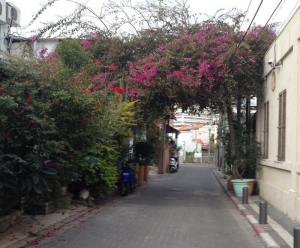 ranging from cookware to candles, art galleries promoting local artists, colourful ice cream parlors, cafes and renown restaurants.
In the midst of all this charm, is the Suzanne Delal Center adding culture to the area. Here contemporary dance is performed, recitals given, and intimate musical evenings conducted. During the summers months musicians play their instruments in the open air square of the center to appreciative audiences of Israelis and visitors alike.
Hence Neve Tzedek (Abode of Justice) has become a very stylish and popular neighborhood to shop, eat, enjoy some culture and delight in the attractive architecture. A must visit.
♥Neve Tzedek