Fashion in Tel Aviv is usually extremely casual, firstly because of the superb climate and secondly because the city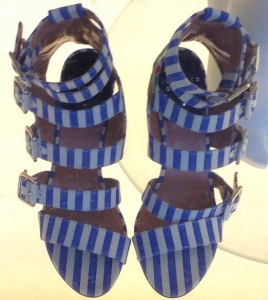 is fun loving and playful. But this winter, even I have succu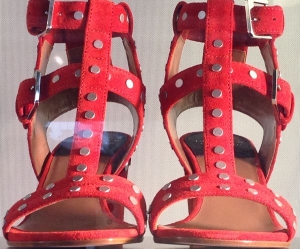 mbed to wrapping myself in so much attire that many might call it layering (although it's more like fattening) and so altogether covered from top to toe I hardly look human, let alone casual…
No matter if I place a furry hat on my head, thick thermal socks on my feet and woolly lined gloves on my hands my extremities are always cold. So it was with some pleasure and a little amazement, (whilst taking an eye watering brisk stroll half way around the
Kikar Hamedina
to visit my dear girlfriend), that I suddenly noticed that the posh stops promoting the renown and Haute couture fashion brands are so optimistic for improved weather (and soon), they have already started introducing the Spring ranges of footwear ….
Fashion waits for no man and absolutely no women. Footwear is the equivalent of honey to bees for the female race. Ask a women what
fashion
item she most craves for, its got to be a new pair of shoes (followed by a handbag ). I must be honest and admit that I am typical of this category, never to be fazed about lack of storage or the fact that I already own dozens of pairs ( a small time Imelda Marcos 🙂 ) after all, a girl can never have enough shoes!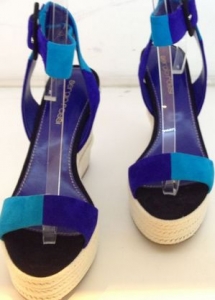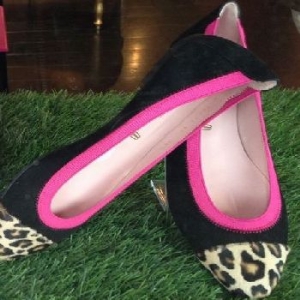 Inspired by the courageous attempt to flaunt Spring fashions in this unpleasant, unforgiving  and heavy stockinged weather, plus the slight craving  towards a few styles (but not enough to remove my boots ), I thought this post might lift the winter drabness and give you peak of the more colorful, adventurous and exposed items that we can all expect in stores during the
coming months
….. dribble on!
   ♥Kikar Hamedina