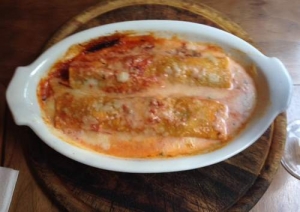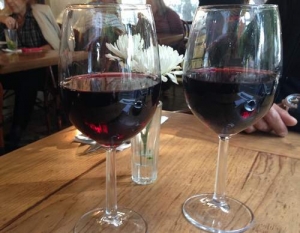 We do love our lunch, my man and I, and as Tel Aviv supplies the most diverse lunch cuisine there is never a problem of where to eat but just what..
Today we felt in an Italian mood. After discussing past holidays it gave us 'food' for thought and stimulated the appetite .
Allora! (kind of "so" in Italian) we plonked ourselves at a table for two on the balcony of the Allora, the original branch of the restaurant in Tel Aviv, overlooking the green open walkways of Rothschild Boulevard. In anticipation of the home-style, rustic food, only native to little Italian villages that surrounding the major cities we initially ordered the wine.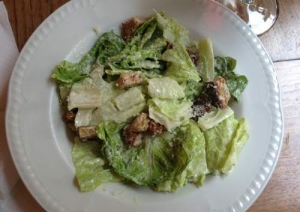 Allor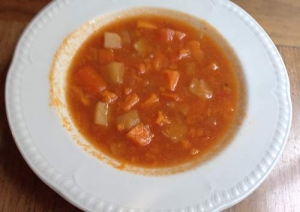 a, the two generous size glasses of blood red Chianti arrived. With a large gratifying sniff and a swish around the mouth,  I thought hubbie might start singing "O sole mio" but instead lit up a cigarette..
For first course I went for a lighter dish and ordered a Caesar salad. Not terribly impressive but the lettuce was crispy, dressing creamy and the slightly over crunchy croutons bite size. Hubbie stayed more in the theme and selected a hearty roo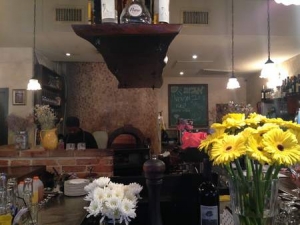 t vegetable soup, which I gather was pleasant enough. For main with both opted for pasta dishes. Fettuccine carbonara with smoked goose pieces, a semi cream sauce with the traditional raw egg,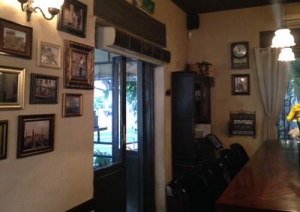 crowning the center. Cannelloni, long tubes of pasta sheets filled with shredded lamb and baked in a bechamel cheese sauce. The pasta was al dente and the sauce combinations simplistic, authentic but slightly heavy.
Allora is known for its Neapolitan style pizza as well as pasta and boasts a traditional brick oven at the back of restaurant, behind a well stocked bar.The decor is homey, a cozy concept akin to a local village eatery and the atmosphere warm, children are very welcome.The service is pleasant and helpful. Menu is limited and not overly exciting but the food is very affordable.
Try this Tel Aviv restaurant at lunchtime.
60, Rothschild Boulevard
Tel:+972 3-566-5655