Up for a run? The Tel Aviv Marathon 2018 will be the happening in this hip city in a just couple of days. On February 23rd, the eagerly awaited annual running event under the Mediterranean sun will be full sweat! Inspiring enthusiasts from Israel and abroad this multi-course Marathon has nearly 40,000 potential winners! The prize is tempting too. Any runner who succeeds in breaking the marathon record of 2:07:59 will be rewarded with $40,000.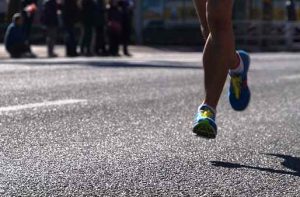 The Tel Aviv Marathon 2018 includes a variety of running events. Those with experience or bravery will participate in the full marathon.  Others will run the half marathon of a 10km and 5km run. Kids, not to be forgotten also have a mini-marathon, in addition to a 42km hand cycle race for people with special needs. Personally, I'm not inclined nor built to run any distance, but more than happy to take a few snaps along the route!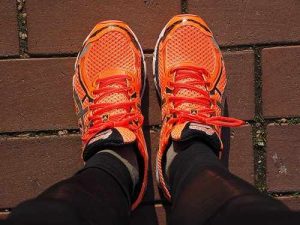 On 23 February the Tel Aviv Marathon 2018 will begin with banners, plenty of banter and huge excitement in the city. Friends and families will stand in the cool morning air to cheer on their hopeful loved ones on. Passers-by as I will wave at the sea of human color which will temporarily replace the noisy traffic. Trying to cross the roads whilst avoiding the mass of bodies will once again be my running goal for this day!.
I do admire the participants' determination and stamina. I can appreciate the mental and physical exertion it requires to achieve the accolade. I can certainly understand the adrenaline high a marathon gives to the runners, as it does for a brief time to the city of Tel Aviv.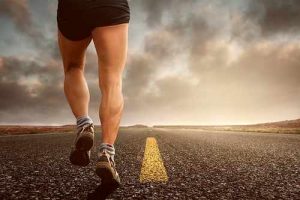 Then there is the financial side. This Tel Aviv Marathon 2018 sponsored by Samsung and many others, enables people to run for charitable causes which is a definite win in my opinion.  Due to the blockades, access by car, taxi or public transport to the city will be limited. More than a few Tel Aviv shopkeepers, cafes or restaurants will complain that their businesses will be greatly affected on a usually busy Friday. However, the buzz is contagious and there ain't nothing to do but enjoy it. After all, it's only once a year....
As the official bumf goes, the runners of the Tel Aviv Marathon 2018 "will enjoy a beautiful run along the seashore and the main streets of Tel Aviv, an official UNESCO world heritage site, promising a one of a kind experience."
I sincerely wish them all "The Good Run!" I will weave in and out, take few pictures, keep you informed and keenly watch the rest on TV!
Tel Aviv Marathon 2018