N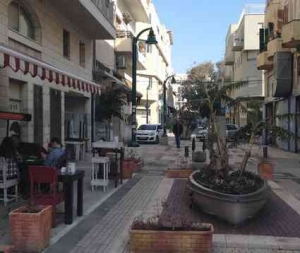 oga, in Hebrew means a very bright light and indeed this neighborhood is a beautiful blooming bulb in Tel Aviv. On the norther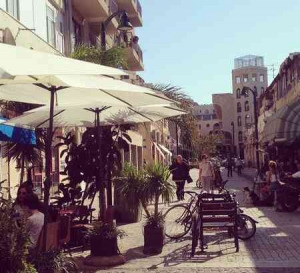 n border of Jaffa, Noga has become one of the key development areas for renovation and new construction. The new residential properties are beautifully designed or tastefully renovated and many with means have moved from North Tel Aviv to this little, quiet suburbia.
The original Noga Theater still stands and although does not operate as a regularly as other Tel Aviv theaters,  does host local artists and the occasional party. The building may stand facing the main road,  Jerusalem Boulevard but is in the midst of lovingly restored walkways of stone and paving , intermittently broken up with structures of quirky art. Fountains and florals are dispersed between the street and the bustling restaurants and cafes.
This area has recently become a popular residential choice for those that can afford the high price tags of the new apartments, buying and rental. The younger or less affluent communities  still look for old, dilapidated and even commercial properties at more affordable prices in the hope that  in the fores
eeable future these 'bargains' will be developed by eager construction companies.
On the cultural side, Noga has become the home for  young artisans, fashion designers, jewelry creators and interior architects. T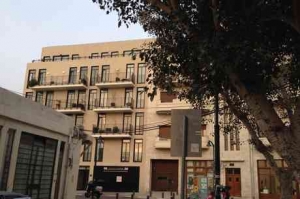 here are many cute boutique like outlets which are as enticing as they are interesting. Of course, there are cafes where one can sit and while away the time, or eateries to indulge in cauldron cooking, cleverly made Kanafehs, (originally a Levantine dessert)  or a simple Israeli breakfast und
er shades spread out  in the sun.  There is a small but special cafe who import the coffee beans, roast and grind them in-house
, ensuring you receive the freshest cup of brew you can throughout the day.
T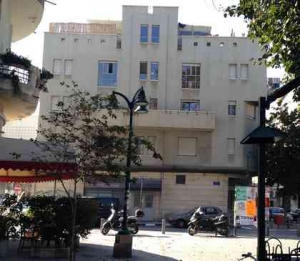 he Noga district is in a superb location close to the Jaffa Flea Market,  Jaffa Port  and the beach. With all it's construction it will soon  be on par with Neve Tzedek, a pretty paradise available for the wealthy to live and the not so wealthy to visit.
Go to have a walk around, visit the quaint & unexpected boutiques, grab a take out coffee and snap lots of photos of this dynam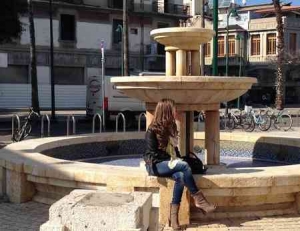 ically developing district – before it's "all change"
♥Noga District