There are many wonderful museums in Tel Aviv, but a small one that I have a great fondness for is the Rubin Museum situated in the southern part of the city, on a now impressive Bialik Street. (See future post)
I sometimes need a little c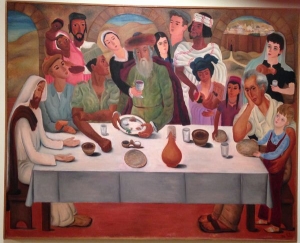 ultural stimulation to restore my equilibrium. The Arts (in their solid forms) definitely give me another insight into the power of expression through different mediums and an appreciation of value these maintain throughout generations.
I am in awe of technology and the power of the internet, but to be honest a virtue visit doesn't do it for me (museums that is). There is nothing like  "seeing it in the flesh" ( paint or stone) so to speak.
So last Saturday late morning, (
after some sustaining nourishment
) as bright and pleasant as the weather was, with family in tow for some cultural education (yeh really), I set off to this little treasure of local art.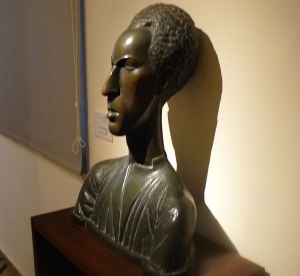 The given title of this venue is a bit misleading, it is actually an artist house museum and was the former residence of the artist Reuven Rubin and his family, until his demise in 1974.
The building is large squarish 1930's house comprising of three floors and a basement. The basement level opens to a backyard and is used for youth workshops, the ground lev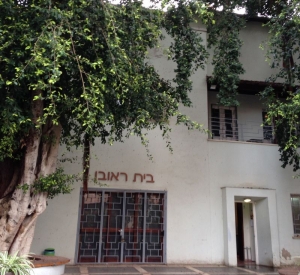 el houses the main Gallery, a permanent and colourful display of the works of Rubin and an additional gallery is located on the next floor, where guest artists are temporarily exhibited. On the same floor adjacent to the exhibition, is a quaint if not compact library room.
The top floor ( most interesting historically wise) which was once Rubin's studio, has been preserved as it was in his lifetime ( quarter of the floor), with many of his art tools and brushes displayed on the original mahogany wooden furniture. Easels stand to attention at the edges, next to finished but not suspended  canvases. The remaining areas of this level pay tribute to the man in life. An excellent presentation of materials, incorporating photography, documents and sketches, revealing the connection  between Rubin the artist, within the artistic community and within the local cultural environment.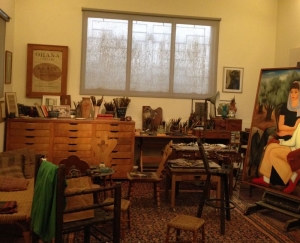 I personally love Rubin's pieces, but you can judge for yourselves.
♥The Rubin Museum
Address: 14, Bialik Street
Opening Hours: Mon, Wed, Thurs, Fri : 10am – 3pm
Tuesday: 10am -8 pm
Saturday: 11am – 2pm
Entrance Fee:   Not a lot
Tel /Gallery tours : +972-3-5255961 (ext 5)