Everywhere I go in the world I love to venture into the Flea markets to see if I can root out a bargain or two. If the piece has historic value, is precious, interesting or just aes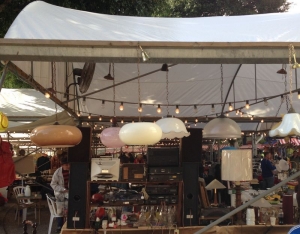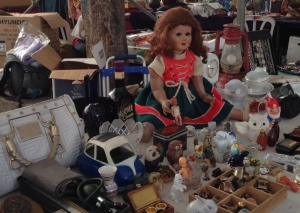 thetically pleasing then I am a happy bunny.
The experience of rummaging through a load of old toot is not appealing to most people, but if you are anything like me there is something inwardly satisfying about finding an item about which you actually think you have some knowledge,(Grandma had a miniature painting like that, great Uncle owned a pen just the same). In fairness, it doesn't mean that these items are of any value except to the original owners and often it is a fool's purchase in monetary terms (unless you are an antique expert). Every so often (perhaps even often), I feel like I have been taken for an idiot (which is probably the case) but hey, if I am willing to pay for something I wish to possess, then only I am to blame… correct?
The somewhat unnecessary build up is not to be seen as a justification for visiting the Dizengoff Square Flea market in Tel Aviv, on the occasional Friday morning, but inste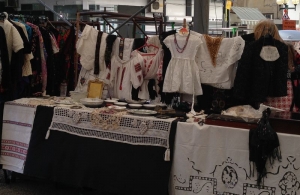 ad an insight into my  love of exploring and collectors passion….
This market is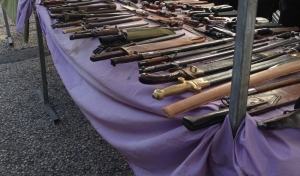 a small wonderland for ardent treasure hunters searching for the latest retro (or other fashionably labeled ) trinkets. Conveniently situated  adjacent to the instantly recognizably Dizengoff Square and not far from the renown Dizengoff shopping Center.
There are rows of stalls trading in porcelain, bronze and wooden antiques, war memorabilia including medals and blunt edged daggers, vintage decorative jewellery both precious and semi precious, collectable vinyl records complete with iconic cover sleeves, sepia postcards, well fingered books and magazines,  multimedia artworks ( of dubious origin ), plastic toys from a bygone era, historically interesting documents and secondhand clothing and carpets
Merchandise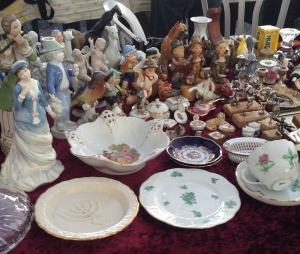 is spread across wooden or metal stalls, suspended from the netted over covers, flipped over railings or displayed on pieces of furniture and old trunks. There is a nice camaraderie between the merchants who exchange jocular stories and memories of the past. With yea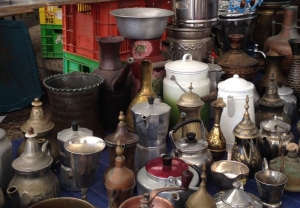 rs of experience they seem to have the ability to spot a potential buyer and work their charm admirably whilst allowing the "browser" to look at leisure. The atmosphere is humming, plenty of movement and action but not jostling or claustrophobic, but rather civilized for a market with limited space.
This visit was an inexpensive one for me, just some sweet banter with a few people, a sweet smile here and there and the promise of discovering a treasure on another occasion ( an item that my family will permit me to keep at home!). Happy hunting…
♥Dizengoff Square Flea Market
Open: Tues 2:00pm to 8:00pm, Fri 8:00 to 4:00pm